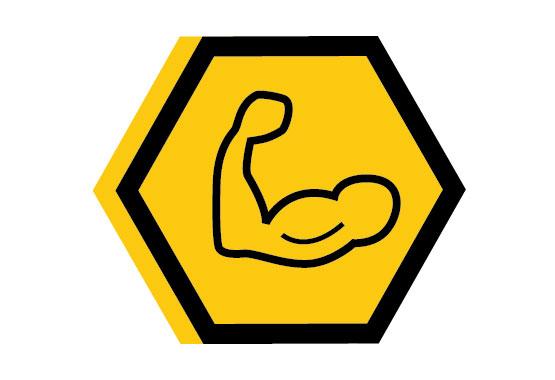 How do I use my

SweatZone stick or tub?
To use your SweatZone stick, simply apply an ample layer to any slow-to-respond target areas. The most common application areas include the midsection, arms, thighs, and calves. Make sure skin is completely free of lotions, moisturizers or other skin care products before applying.
Does SweatZone work without the belt?

While you don't have to use the waist trainer belt, we strongly recommend it to maximize your results.


Can anyone use SweatZone?

People of all shapes and sizes can get results with SweatZone! But if you have questions about adding SweatZone to your routine, please consult a doctor or physician prior to use.


Are there any other aftercare tips I should know?

We recommend showering within four hours after using SweatZone


Do I need to clean my belt? How?

Yes, your SweatZone belt should be cleaned after each use. To remove the balm, clean with warm water and a mild liquid soap or a cleansing wipe.

The only difference from the All-Natural SweatZone Workout Enhancing Balm to the original SweatZone Workout Enhancing Balm is a few ingredients. We took the original formula and made it all-natural with organic ingredients. Both are equally as good at making you sweat!
Additional benefits of using our all-natural formula:
Confidence in putting an all-natural product on your skin
Ingredients like coconut oil and vitamin E help soothe and moisturize your skin
SweatZone Original Workout Enhancing - 2 oz. Stick
SweatZone Starter Kit - Waist Trainer & Workout Enhancing Balm
SweatZone All Natural Workout Enhancing Balm - 14.5 Oz Tub
Stay Connected!
Discounts
Influencer Opportunities
New Product Releases
Free Product Offerings
What People Are Saying
"I want to bathe in this stuff
SweatZone really works! The product is unlike any workout enhancer around. I'm so happy I tried this stuff and suggest it to anyone trying to further their fitness!"

-Duke
"Great price!!
Good product. It makes me sweat. I usually apply it around the abdomen area, smells good (more like coconut) and does not stain the clothes."
-Crina
"Sweat!!
I applied this product before going to my CrossFit class. I was worried that it would show through my clothes, making my clothes look wet. That didn't happen. Applies easy and without a big mess. I noticed a big difference in how much sweat I produced. Great product for focusing on specific body areas!"
-Jessica