Home Workout Accessories for EveryBODY
Follow Along Workout At Home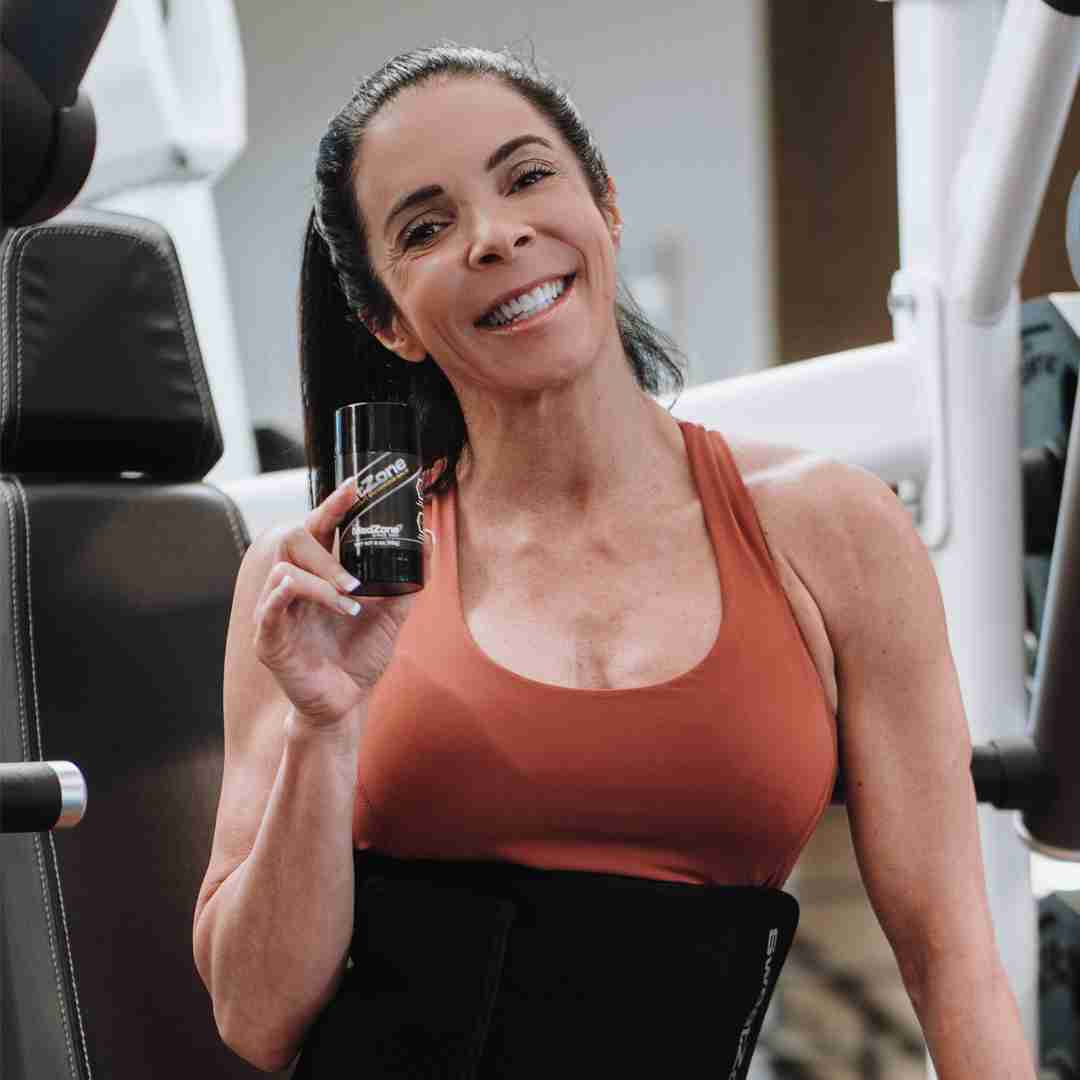 Janine Delaney—Ph.D
Janine is a 50-year-old wellness coach that has a Ph.D. in Psychology. She is known as the Rope Queen and has been featured in many magazines including hers magazine and Women's Fitness magazine.
"I have recently been using the SweatZone products including the stick and the belt. I really love them during my high-intensity workouts, specifically when I jump rope. SweatZone helps me to shed unnecessary water weight after my workouts and I feel lean and mean :) I can't say enough about how great SweatZone products are!"
Waist Trainer Workout Belt by SweatZone
Workout Enhancing Balm by SweatZone—2 oz Stick
NEW
Biodegradable Sweat Wipes (Unscented)—SweatZone (NEW)
Ashley Kaltwasser—3x Ms. Bikini Olympia
3x Ms. Bikini Olympia, 19 IFBB Pro League wins and fitness cover model
"When you're doing cardio, you want to get a good sweat. Especially when you are getting close to a competition, you want to get all that water out cause no one likes to feel bloated. I use SweatZone here and I actually put it under my waist wrap."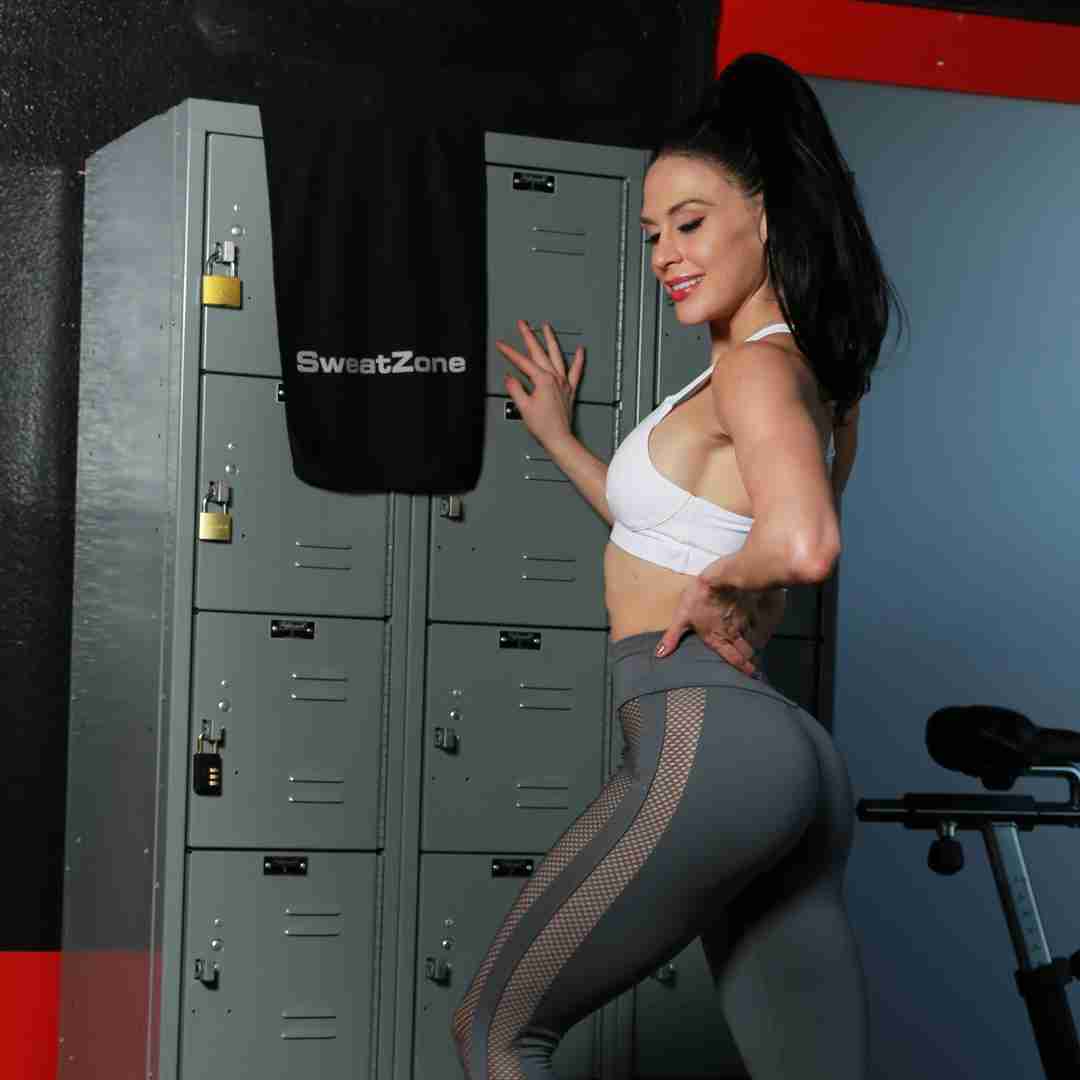 What Our Customers Have to Say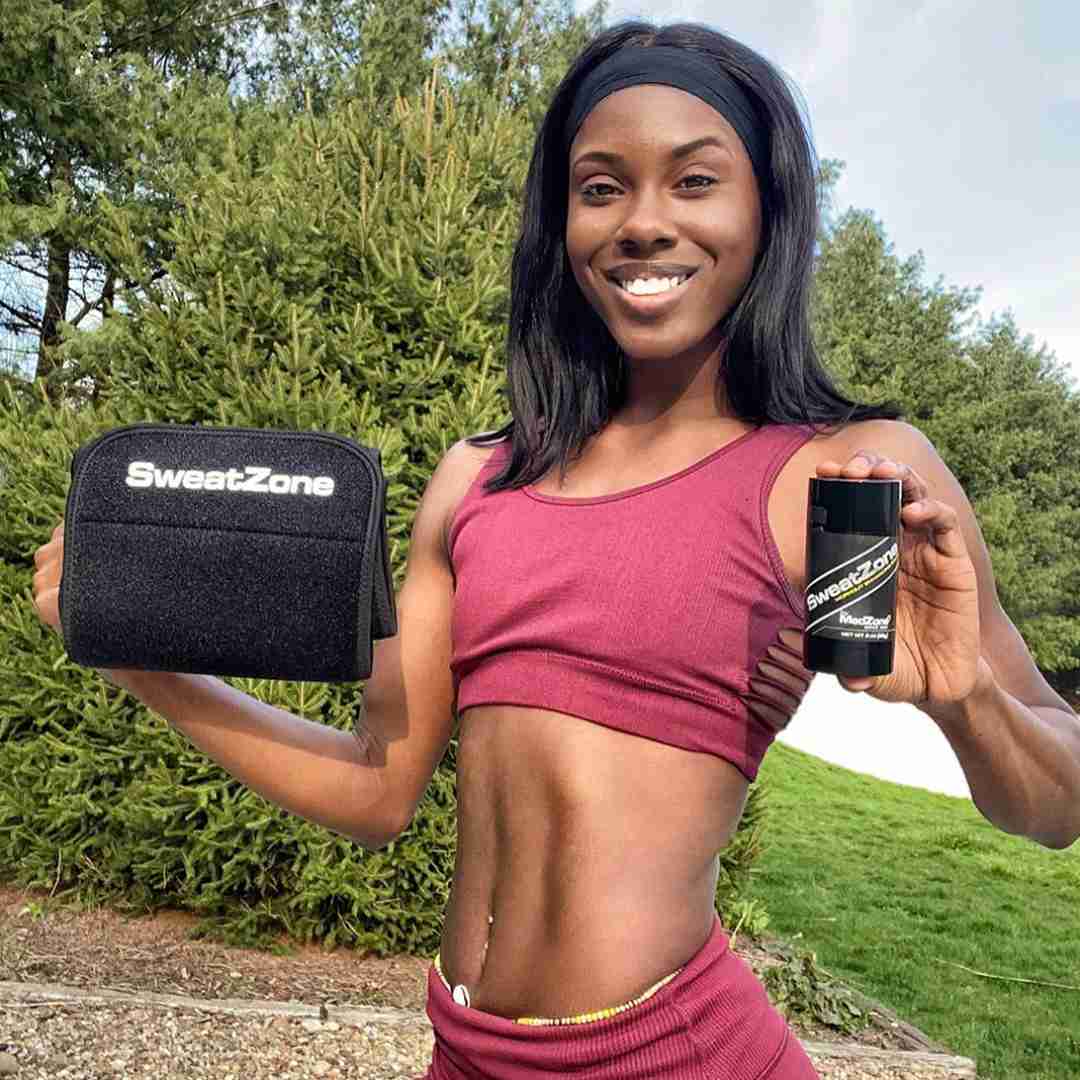 Courtney Wicks (Life Coach/Fitness/Model/Actress)
@blaq_beauty0487
@go.sweatzone waist belt and workout enhancing balm to help me get a better sweat in my midsection during workouts❗️💦

Here are some benefits of using the @go.sweatzone belt and balm:
1. 💦Increase sweat output
2. 💦Faster warm-up and recovery times
3. 💦Helps prevent strained or pulled muscles
4. 💦Helps lose water weight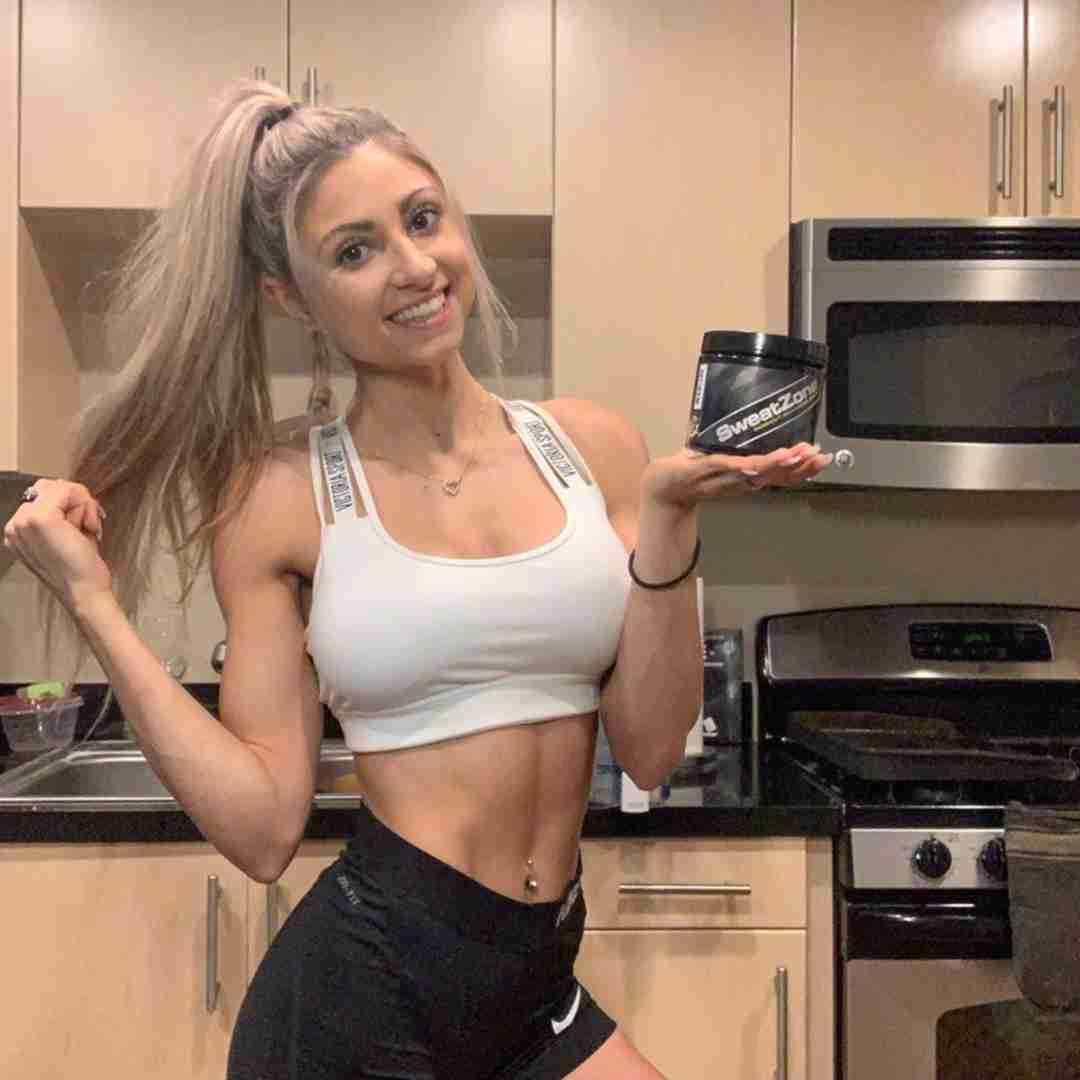 Ellie (Fitness Coach)
@elliemarie_fit
So what is it? It's essentially a workout enhancing balm that causes you to sweat more than usual during a workout session! This was a perfect addition to my peak week routine as I applied it to my midsection to promote extra sweating! Plus, extra sweating means the release of toxins!! All you have to do is apply a good layer of it to your skin before your workout.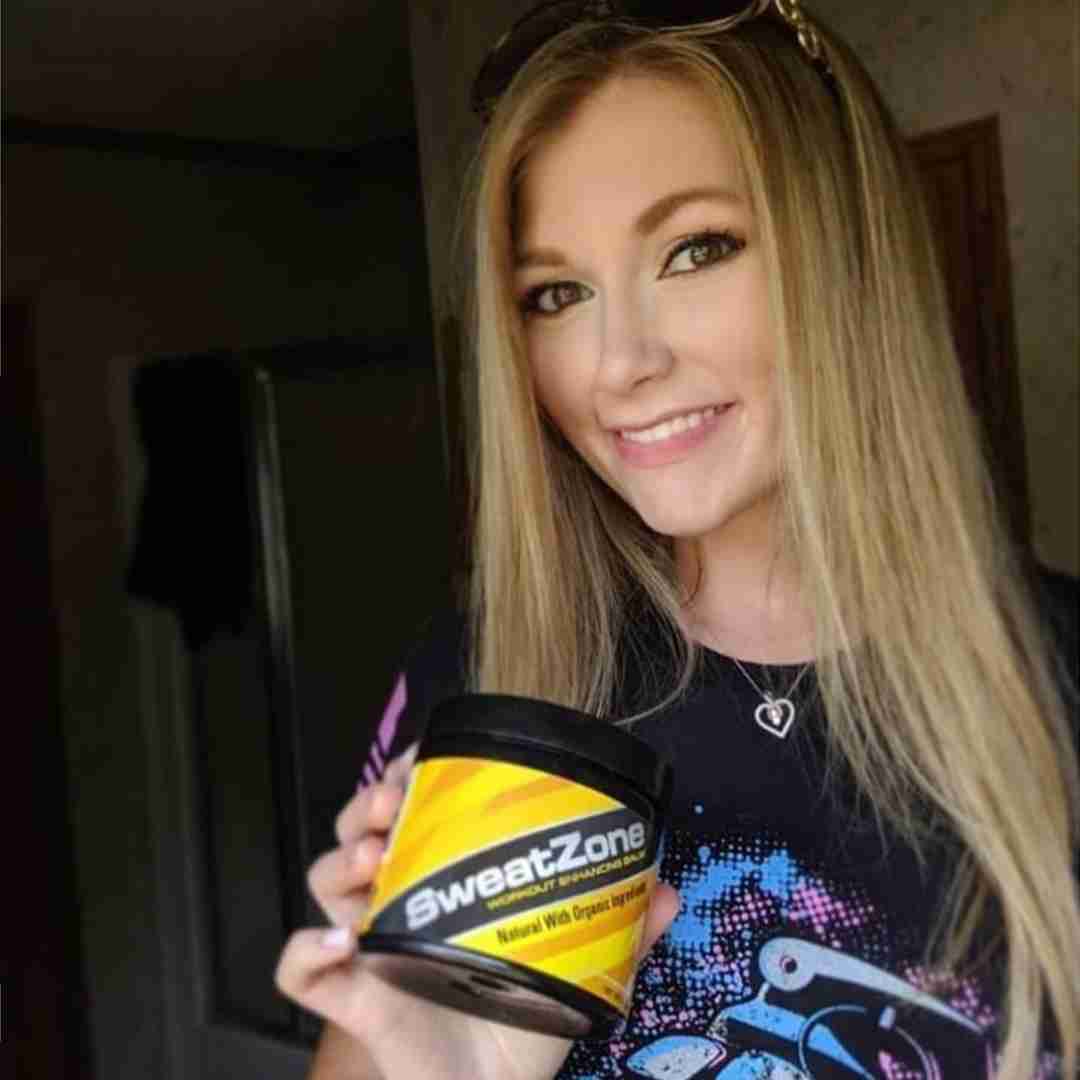 Cat Harvey
@catdharvey
Hi guys! So, I've been in the Nashville area lately, visiting family! When I got back home this past week, I was super excited to see that I had a package from @gomedzone @go.sweatzone. I've been using this product every day before working out! This balm (made with all natural ingredients) helps you sweat more, warm up your muscles, decrease bloating and water weight and improve circulation.

ChafeZone Anti-Chafe Stick—1.5 oz
Muscle Rub—Topical Pain Relief Gel 3 oz Near Odorless Formula
All Natural Workout Enhancing Balm by SweatZone—14.5 oz Tub